Introduction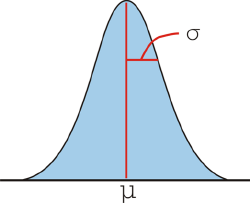 Welcome to MVPstats!
MVPstats, developed by Michael V. Petrovich, has been created to assist the industrial researcher in conducting statistical analysis. In addition, procedures and tools have also been included to assist the student in learning statistical methods. MVPstats could be considered a collection of statistical utilities.
MVPstats has abilities to create, load, and save data files; perform graphical and exploratory analysis; conduct distributional tests; obtain test statistic values, and conduct many hypothesis tests.
When you first open MVPstats you will see the Main Form. This Form simply contains a menu for selecting MVPstats procedures.
See Data Editor Overview the features and operation of the Data Editor.
Several graphical displays have been included in MVPstats. These include Box & Whisker Plots, Mean Plots, Standard Deviation Plots, Histograms, Scatter Diagrams, X-Charts, Control Charts, and Frequency Plots. See Graphics Overview for a discussion of these.
Help is available on each of the Forms found in MVPstats. Simply Press

, click the

Speed Button, or select Help on the Menu.
Should you find problems or have suggestion for improvement, please contact us. Also see Getting Software Support. Do not hesitate to provide feedback. This information is used for continuous improvement of the software.
Be sure and check out the the Web site at www.mvpprograms.com. The latest news and upgrades will be posted here. This Web site can be accessed by selecting Help from the Main Form.
Have Fun, and Enjoy Using MVPstats!