About the Data Editor
The Data Editor is a full-featured data editor that allows the ability to load, save, and edit files. Data may also be typed, copied, cut, and pasted into and from the editor. When activated, the following form is displayed.
This form contains a menu system to load and save files, facilitate editing, and access data modification capabilities. In addition, Speed Buttons, located just below the menu, give quick access to specific features. Specific file information is located across the bottom of the form.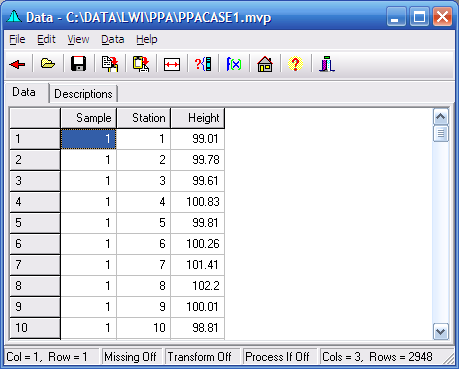 Note
The number of rows of data is limited only by your computer memory and disk space.
The number of columns is limited to 512.
The Column size will expand to display the full text of each cell.
Minimum/Standard column widths may be toggled by selecting Edit|Size Column Widths from the menu.